Everything DiSC® Workplace

The Everything DiSC Workplace Learning Experience
The Everything DiSC Workplace Profile provides participants with valuable insights that unlock engagement and inspire effective collaboration.
Everything DiSC Workplace is a virtual or classroom training and a personalized learning experience that can benefit every person in the organization, regardless of title or position, department or function and helps to build more effective relationships at work. The Cornerstone principles behind Everything DiSC Workplace are:
All DiSC styles and priorities are equally valuable, and everyone is a blend of all four styles.
Your work style is also influenced by other factors such as life experiences, education, and maturity.
Understanding yourself better is the first step to becoming more effective when working with others.
Learning about other people's DiSC styles can help you understand their priorities and how they may differ from your own.
You can improve the quality of your workplace by using DiSC to build more effective relationships.
This application teaches participants to understand themselves and others while learning to appreciate different priorities, preferences, and values each individual brings to the workplace. With personalized insights and actionable strategies, participants learn how to adapt to the style of others, ultimately improving engagement, collaboration, and the overall quality of the workplace.
Objectives of the program:
Discovering your DiSC style
Understanding the styles of others
Building more effective relationships
Exploring People-Reading and Comparison Reports (Optional)
Everything DiSC Workplace experience may be composed of an assessment, a comprehensive profile report, a virtual or classroom experience (optional), and follow-up tools.
The personalized, 20-page profile comes to life with a virtual or classroom experience that engages and educates participants. Participants will explore the priorities that drive their behavior, learn what comes naturally and what might be challenging when interacting with others and gain actionable strategies to strengthen their interpersonal interactions at all levels in the workplace.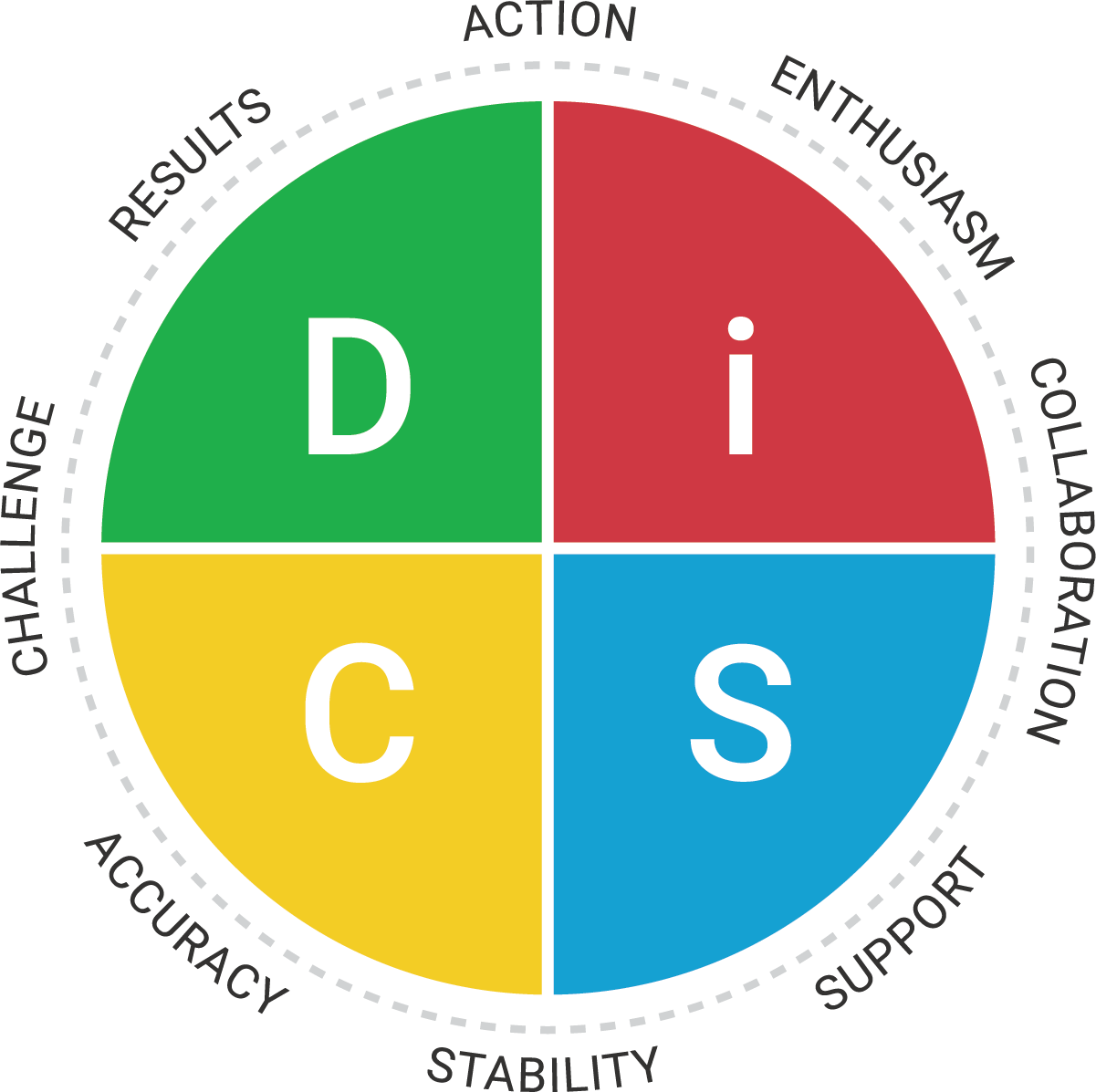 Universal Human Resources is an Authorized Partner of Everything DiSC and we are here to help you make the most of Everything DiSC.
We are facilitation Experts on Everything DiSC and are certified trainers with a depth of experience from designing to leading your training event. We get the details from you about your organizational culture and what you want to gain out of the training. Contact us to purchase and book your online training today.
"Everything DiSC" is a registered trademark of John Wiley & Sons, Inc., or its affiliated companies.